Badr Achab wins silver at Youth Olympics Games in Buenos Aires
11 October 2018
Badr Achab (17) impressed with a silver medal in class -73 at the Youth Olympics in Buenos Aires, Argentina!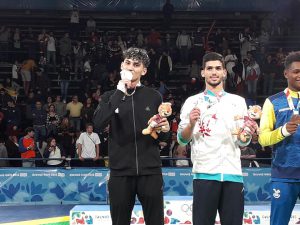 The younger brother from Jaouad Achab made a huge statement in Buenos Aires by beating Khachatryan (Armenië) with 23-15 in the quarterfinals and an 8-4 victory against Eyad (Egypte) in the semis. In the final our most promising male Belgian fighter was up against Ali Eshkevarian from Iran. In a tensed battle, he lost by only one point (16-17).
Nevertheless, another milestone in Badr's career after his bronze medal in the Junior World Champs!