Belgian Selection World Cup Taekwondo 2019 in Manchester with results
9 May 2019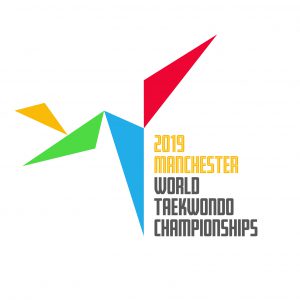 Official Belgian Selection for the World Championships Taekwondo (May, 14-19) in Manchester:
The Belgian Taekwondo Federation is a cooperation between Taekwondo Vlaanderen and ABFT.
Ladies:
Raheleh Asemani (F-57) (TKDV) (First round elimination against Sandy Macedo from Brazil)
Laura Roebben (F-62) (TKDV) (Round 32 loss with Golden Point against Zhonsi Luo from China)
Indra Craen (F-67) (TKDV) (Round 32 loss against Tursinkolova)
Gentlemen:
Mourad Laachroui (-58) (ABFT) (Second round elimination vs Hossein Khan from Pakistan)
Jaouad Achab (M-63) (TKDV) (BRONZE MEDAL WINNER AFTER 3-6 DEFEAT AGAINST IRANIAN AHMADI IN THE SEMIS)
Si Mohamed Ketbi (M-68) (ABFT) (Round 8 loss against golden medalw winner Bradley Sinden from the UK)
Badr Achab (M-74) (TKDV) (Round 64 loss against Baris Dag from Turkey)
Nicholas Corten (M-80) (TKDV) (Round 16 loss against Aaron Cook from Moldavia)
Abdullah Sediqi trains with the Belgian Selection and competes in Manchester (M-68) under WT-flag. Elimination in first round versus Belarus.